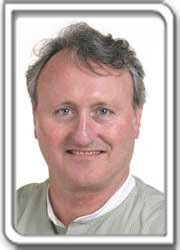 Dale DeHart
Professional Experience
Principal - DeHart Consulting, LLC
Vice President Operations - $200 million RF Amplifier Manufacturer
Vice President Operations - $100 million RF Reception Equip Manufacturer
Vice President Operations - $50 million Optoelectronic Switch Manufacturer
Vice President Manufacturing - $30 million Industrial Lighting Manufacturer
Director Manufacturing - $40 million Mfr. Communication Equipment
Dale founded the firm and serves as its principal. He consults in the areas of Operations Strategy, Materials and Manufacturing Cost Reduction, Plant Layout, Continuous Flow Manufacturing, and Supply Chain Development. Dale has extensive hands-on experience in the design, development, and implementation of continuous flow manufacturing, and demand-pull scheduling methodologies. He has managed the complete transition of several companies from traditional, functionally oriented production lines to a High Performance World-Class factory environment.
Dale's consulting practice is focused on helping manufacturing companies design their infrastructure and major business processes to deal with the rapidly changing requirements of future markets. Dale is experienced in developing innovative operations strategies, developing high-performance supply bases and managing lead-time reduction programs, continuous flow plant designs, process re-engineering, and high performance work team development. His experience includes extensive work in the semiconductor and electronics industries as well as projects in autonomous vehicles, and consumer products.
Prior to founding DeHart Consulting, Dale held senior operations positions in companies such as Hewlett-Packard, TRW, and Spectrian. In addition, he has been an early member of successful high-tech start-up companies, managing both Engineering and Operations functions.
Education
Dale holds a degree in Electrical Engineering from the California State Polytechnic University; a Masters Degree in Electrical Engineering from Stanford University; and a Masters Degree in Business from UCLA.
Personal
Mr. DeHart was born in Southern California. He is married and has four children.