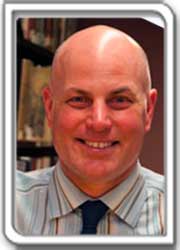 Professional Experience
Technology Consultant
Project Engineer - Fortune 100 Space & Defense Mfr.
Director of Advanced Process Development - Optoelectronics Contract Mfr.
Member of Technical Staff - Fortune 100 Space & Defense Mfr
Optoelectronic Packaging Solutions
Product Development
Assembly Processes & Manufacturing
Precision Align & Attach Processing
Risk Mitigation
Team-Building
Product Development
Technical Marketing
Motivation Strategies
Fostering Innovation
Effective Presentations
Problem Solving
Efficient Manufacturing Set-up
Effective Communication
Optoelectronic Packaging
Expert in optical component alignment and attachment techniques.
High volume laser welding with sub-micrometer precision optical alignment.
Qualified numerous optoelectronic assemblies to Telcordia requirements.
Developed manufacturing processes for: alignment and packaging for single mode and PM optical fibers with high data rate transmitters, receivers, modulators, SOAs, arrayed fiber alignment to DWDM planar waveguides, tunable lasers, pump lasers, and MEMS optical switches. Processes included fiber metallization, fiber pigtail hermetic seal, fiber tip lensing, and silicon micro-benches.
Lowered manufacturing costs through design of processes, product, tooling, and automation.
Led review of business plans for investment opportunity, scale, technical challenges, market demand, pricing, cost and schedule risk in start-up ventures.
ELECTRONIC PACKAGING:
Resolved manufacturing and design problems for telecom microelectronics resulting in cost savings, increased production yields and timely delivery of product.
Introduced advanced electronic packaging for high density RF and milliwave electronics.
Implemented automated assembly processes for the production of electronics used in commercial and military programs involving: pick & place automation and PWB automated surface mount assembly; flip-chip attach; wire bonding, metallization, soldering and plating issues; fatigue and thermal/mechanical stress survivability analysis; cleaning processes; adhesive and polymer applications; subcontractor support and quality control.
Designed automotive electronic packaging used on General Motors Cadillac production line.
Pioneered development of low-cost sensor technologies for product commercialization in real-time detection of chemical and biological agents.
Education
Ph.D. in Chemical Engineering, 1991, University of California, Los Angeles
B.S. in Chemical Engineering, 1986, University College London, London University, England
Personal
U.S. Citizen Professional Engineer #CH5119, State of California. Knowledge of French, studying for proficiency.
Author of six US and worldwide patents granted or pending ...including US#6205266 "Active Alignment Photonics Assembly"