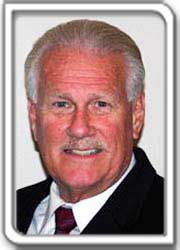 Mike G. Stephens
Professional Experience
Director, Engineering Services - Satellite Electronics Manufacturer
Vice President, Operations - Lighting Systems Manufacturer
Manufacturing Engineering Manager - RF Components Manufacturer
Engineering Manager – Hand-held Computer Manufacturer
Profit-minded, performance oriented manufacturing and operations professional offering 25+ years progressive experience in Plant Operations, R&D, Applications Engineering, Field Service, Manufacturing Engineering and Off Shore Procurement. A hands-on strategic planner, decision maker and problem solver with a proven track record of leadership and excellence in manufacturing by utilizing Lean Manufacturing and TQM techniques. Profit and Loss responsibility in addition to providing technical liaison support to external customers and suppliers.
Development and setup of electronic manufacturing processes, both domestic and offshore.
Leader of ISO 9000 certification teams.
Mechanical Design of laser diode transceivers for SAN market.
Set up of micro-electronic assembly line to manufacture integrated laser circuits: scribe/saw process through final test and burn-in.
Evaluation of battery manufacturing processes for computer applications
Produced complex cable TV power hybrids and communication devices for the military.
Responsible for all hermetic semiconductor devices produced in the Far East.
Set up of seven offshore semiconductor and PCB assembly facilities in the Far East and Mexico. Complete responsibility for plan layout, staffing, training, equipment selection and process control.
Created microelectronics facility for Xerox. Chief Engineer for microelectronics packaging at all Xerox division. Full manufacturing responsibility for R&D transfer to production.
Developed proprietary process to produce charge coupled devices for copy machines.
Formalized basic design rules for microelectronics packaging at each of the six companies.
Increased manufacturing yields to 95% from levels as low as 50% through material selection, process design and analysis of compatibility and tolerance at the design level.
Evaluated economics of automation and use of robotics. Where appropriate, designed and installed complete systems, reducing product labor content by 50%.
Education
Mechanical Engineering Program, Cerritos College
Business Major at Cal State University Fullerton, CA
Served on S.E.M.I. Standards Committee on Hermetic Devices
Personal
Mr. Stephens was born in Southern California. He is married to Jackie and has four children.