Fujitsu Quantum Devices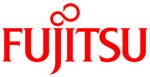 Fujitsu's global supply chain management operations determined based on a build versus buy manufacturing cost tradeoff to develop a relationship with a dedicated II-V semiconductor foundry operation.  This operation's headquarters was located in the US and the company was establishing a larger operation in Taiwan.
DCI's strategic procurement staff developed and implemented a multi-year semiconductor foundry agreement with a domestic GaAs foundry wafer manufacturer.
Over the course of this eighteen month project, DCI set up the global logistics procedures for Fujitsu to make a transition from a purely sales and marketing organization to a fabless semiconductor manufacturer.
DCI negotiated agreements with the foundry and worked with the Fujitsu operations, cost accounting, and legal departments to develop a global framework of cooperation between the US and Taiwan-based foundry operations and Fujitsu's global assembly, test, and fulfilment operations management.
The 3p process and lean manufacturing concepts brought to bear on this assignment were intended to result in a lasting strategic advantage for the client.  To this day Fujitsu's wireless infrastructure business enjoys the fruits of this project in its leading position in power wireless devices.
The fundamental principles employed in this assignment were the effectiveness of inventory control in cost reduction, documented procurement systems, application of lean manufacturing principles, contract and procurement strategic management, and design for manufacturing.  The Fujitsu product was successful by designing into the capabilities of the foundry operation and by doing so, this new product achieved dominance in the hand-held space.