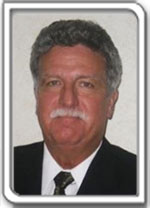 Gene Smith
Professional Experience
Semiconductor Process Engineering
Semiconductor Capital Equipment
Factory Digital Transformation
Statistical Process Control
Six-Sigma Black Belt
Mr. Smith has over 30 years of experience in semiconductor process engineering and control beginning as an engineering associate at Cypress Semiconductor. His professional background includes etch and photolithography process development and the integration of digital factory assets. At Cypress, he was involved in the specification of new capital equipment for a 200mm fabrication facility, capital justifications for etch, photolithography, CVD, and furnace operations, implementation of new plasma etch technology, and integration digital process control technologies.
In various assignments, he has selected, installed, developed recipes and qualified new etchers for next technology nodes, written operational & maintenance specifications, created training materials, eliminated downtime and rework from defective materials and processes, analyzed years of metrology, maintenance & qualification data, developed controllers to automate tool management, and reduced rework by improving process Cpk.
His education includes an electronics degree from GEI, Nebraska, and professional certificates from Arizona State and the University of St. Thomas, Minneapolis. He has been granted 3 patents and published over a dozen papers.
His software and technical skills include:
| | |
| --- | --- |
| Excel Macro Expert | Data Modeling & Simulations Professional |
| Structured Query Language (SQL) Professional | Proficient with Microsoft PowerPoint |
| Microsoft Visio Professional | Proficient with Microsoft Project |
| Design of Experiments (DOE) Professional | Proficient w/Failure Modes & Effects Analysis (FMEA) |
| Statistical Process Control (SPC) Professional | Lean/Six Sigma Black Bet (SSBB) Professional |