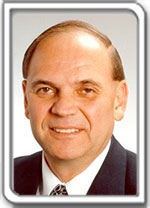 Richard Novak, Ph.D.
Professional Experience
Semiconductor Process Engineering
Semiconductor Capital Equipment
Epitaxial Growth Technologies
GaAs Process Development
Semiconductor Wet and Dry Cleaning Technologies
Dr. Richard E. Novak received his Ph.D. from the University of Illinois in Ceramic Engineering. He was a member of the Technical Staff at RCA Laboratories for ten years specializing in crystal growth of shaped sapphire materials and preparation of sapphire wafers for Silicon on sapphire or SOS technology. His activities in wafer cleaning began in 1985 when he joined FSI International where he was Laboratory Director, and later Chief Technologist. There he helped develop the Mercury MP spray processing tool, initiated single wafer dry cleaning research and point of use chemical generation. In June of 1991, Dr. Novak joined Submicron Systems Corporation, and which later became Akrion Systems where he was Vice President of Advanced Technology until his departure in 2008.
Dr. Novak developed with Dr Ruzyllo of Penn State University the International Symposia on Wafer Cleaning, sponsored by the Electrochemical Society, and since its inception in 1989 acted as program co chair through the 2017 meeting. Dr. Novak was the Program Chairman for the ECS Symposium "Defects and Contamination Control in Semiconductor Manufacturing II", which was part of the Spring 1993, Honolulu, Hawaii meeting. He was a member of the Technical Advisory Board of Micro-contamination and has participated as an author, panelist and session chairman to the annual Micro Contamination Conferences held in 1988, 1989, 1990, 1991, 1992 and 1993. He has participated in SEMATECH's Workshop on Wafer Cleaning as group leader and in the Contamination Free Manufacturing (CFM) working group. Dr. Novak has made technical presentations on wafer cleaning to numerous semiconductor manufacturers throughout the United States, Europe and the Far East.
He developed crystal growth techniques for multiple crystals to be grown at once as well as the crystal pulling hardware. He led a team that transferred this technology to an RCA manufacturing site. He was also involved with the epi-growth of silicon on sapphire wafers. In 1980, he joined Honeywell's VHSIC program developing advanced CVD and reduced pressure epi-processes, as well as advanced metallization techniques. Dr. Novak transferred to Honeywell's Corporate Technology Center in 1983 to work on GaAs process development and transfer this technology to a manufacturing location.
Dr Novak's consulting business has focused on equipment development as well as cleaning and micro contamination activities at IDM's as well as equipment and component manufacturers, such as Entegris, Pall Corporation, Veeco, Corning Glass, Honeywell, Seagate, Polar Semiconductor, Skywater Technology, and several Wet Chemical Tool Manufacturers,